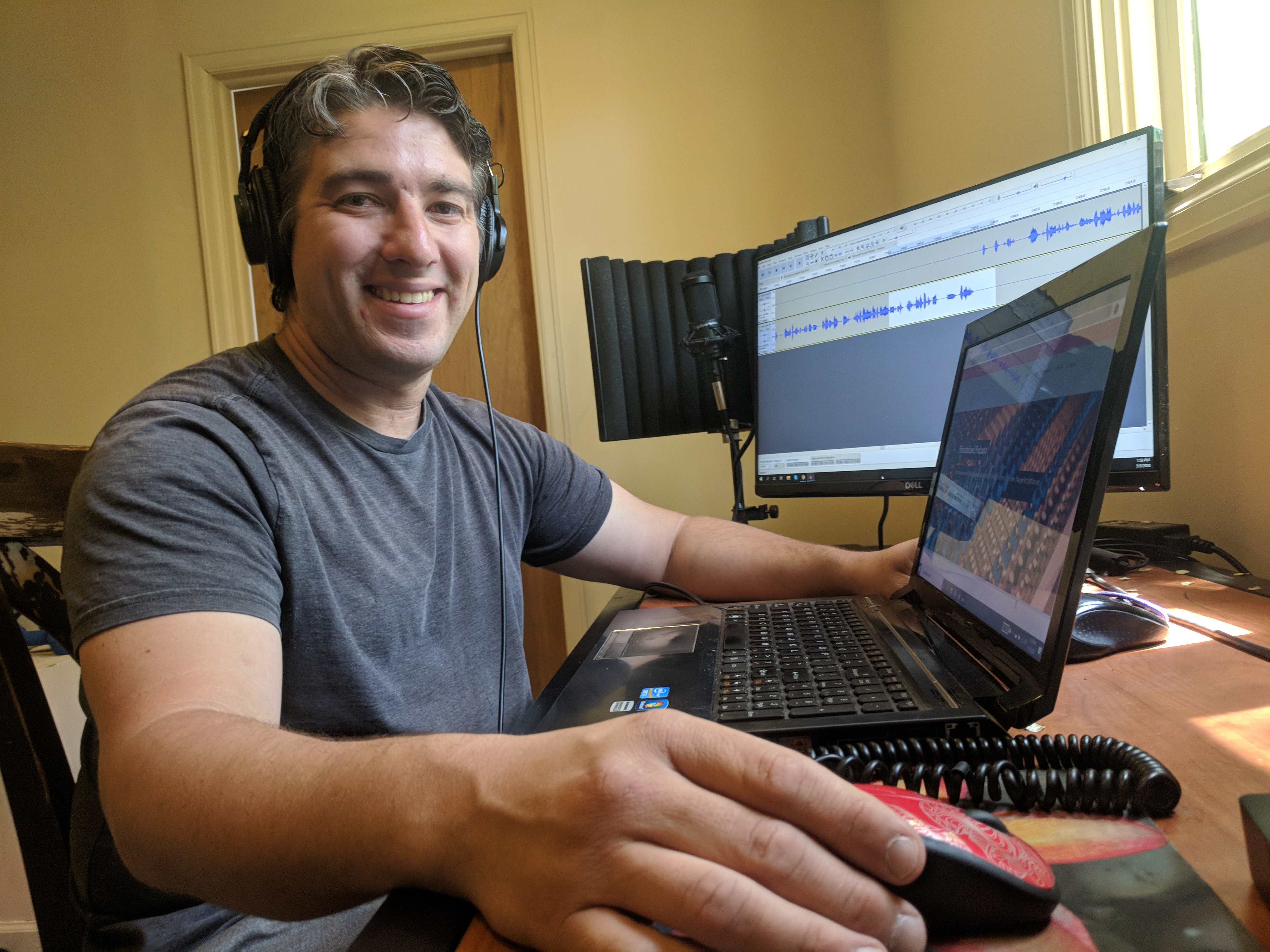 Hi! My name is Paul Gewuerz, and I'm the founder of Made to Order Audio. I'm a professional audio book narrator and an avid audiobook and podcast fan.
One day a few years ago, I realized that my girlfriend's birthday was fast approaching, and I hadn't gotten her a gift yet.
At a loss for a meaningful and custom gift to get her, I decided to put some of my narrating and audio editing skills to use and create a personalized audiobook for her about her life!
I got to work and scripted her life story from childhood to the present, breaking it up into different 'chapters'. Then I recorded it and edited it to audio book quality standards in my studio, and the project was complete!
And my girlfriend's reaction to this gift? Well, not to brag or anything… but she's my wife now. 😉
I enjoyed this project and her reaction to it so much that I started Made to Order Audio to help others give a truly great gift.
If you'd like to learn how the process works and what to expect just check out our how it works page.
If you're interested in commissioning a personalized audiobook for someone in your life, you can get started at our services page.