Commission a one of a kind personalized audiobook to commemorate your story today!
What is a Made to Order Audiobook?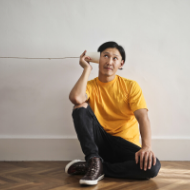 Made to Order Audio creates one of a kind audiobooks to commemorate yourself, your friends, or you loved ones. We learn your story and then produce it into a personalized audiobook with a professional script writer and sound production team. Our Made to Order audiobooks are the perfect gift that can be sent digitally around the world, or played at any event for friends and family to hear together.