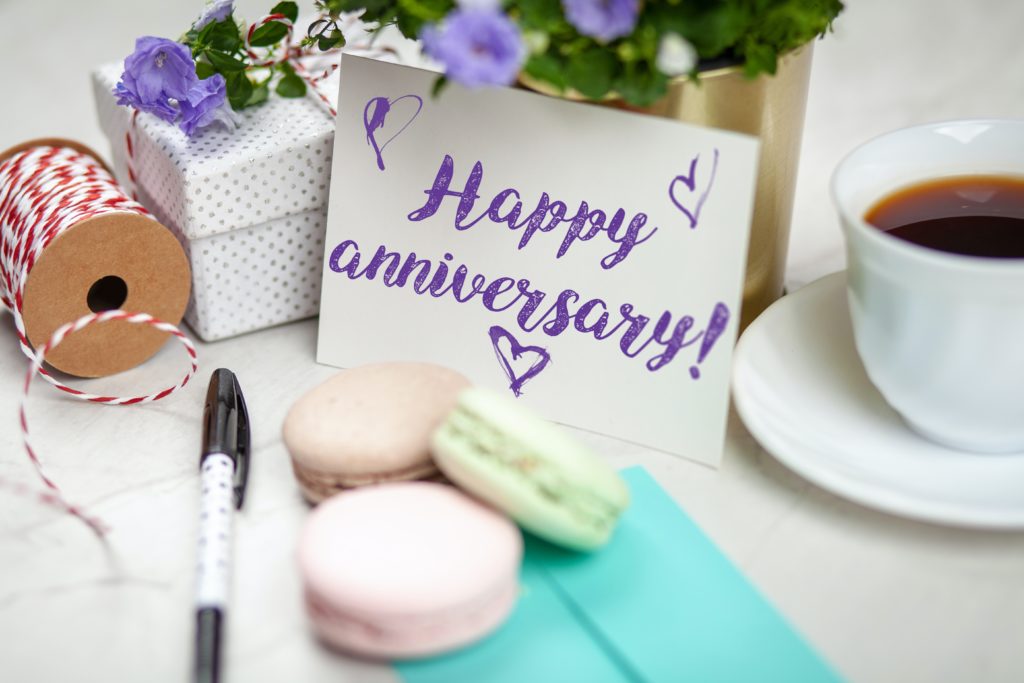 You can look at your anniversary from a few different perspectives. You could choose to view it as a pesky task that comes up every year that needs to be taken care of. Hint to all of my fellow husbands out there: don't do this.
Or you could see it as something that you look forward to, as something to be celebrated! If this sounds more like you and you happen to have a significant anniversary coming up (you know, one that ends with a five or a zero) then you're probably planning an anniversary party.
Planning any event is a task that takes a lot of effort and time. You have to choose a location, food, decorations, entertainment, and choose a time that works with your friends and family's schedule. This may sound fun to some and totally overwhelming to others, but it's just the way that it goes.
But, no matter what the specifics of your anniversary party are, it's an event that you want to be remembered and cherished for years to come. So why not do something unique and memorable that you can share with everyone to remember the event for years to come?
That's where we here at Made to Order Audio would love to help you. We create one of a kind personalized audiobooks all about you.
Imagine this scene:
Your party is in full swing, the whole family is there and having a great time visiting. As everyone gathers around the dining room table, or wherever your party is being held, a voice begins speaking. But it's not anyone that you know. It's one of our professional narrators, telling your story.
The first chapter gives a rundown of you and your partner's previous lives up until the time you met. Next you hear about your first date, and laugh at the story of your first impressions of each other. The next chapter recalls your wedding, and the one after that your children's births and childhood. Feel free to add anything that you'd like, it is your story after all!
You look around the table and realize that the whole family is listening, laughing, and maybe even crying a few sentimental tears. And you can be sure that they'll be remembering and talking about this special event for years to come.
Are there any loved ones who couldn't be at your anniversary party in person? Not a problem. You can share your audiobook with them as easily as sending them a text or email with a link to our website, where they can play or download it from anywhere in the world.
This is the experience that we've provided for others and their families, and what we'd love to do for you as well. If you have any questions about our personalized audiobooks, feel free to email us any time. 
If you'd like to get started on your anniversary party audiobook today, just head over to our services page to begin. We can't wait to bring your story to life!